Telegent Managed IT Services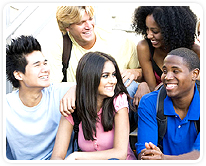 We reduce the need to hire additional IT staff so you can redirect those resources to growing your company.
Our Remote Monitoring and Management services keeps all desktops, laptops, servers and mobile device systems running at optimium effeciency. Your IT department never again will need to update patches, perfrom antivirus scans, troubleshoot a systems performance. Chances are, we will be able to detect potential problems with a desktop, laptop, server, or smart phone long before the user notices any reduction in performance. Additionally, we will provide you with an instant inventory and asset management list to see what IT assets your company currently has installed on your network.
Our clients pay for "Up Time" services, not when their systems go down. We deliver proactive maintenance services through flat-rate Managed IT Services.
Designed to reduce your costs, increase your productivity and mitigate your business risks, we partner with you as your Virtual IT Department, allowing you to focus on running your business, not your technology.
Our relationship begins with and assessment and evaluation of your current technology needs and environment; including infrastructure, hardware, line-of-business applications and Vendors. We work with you to identify your critical business processes, areas of concern and will uncover any vulnerability we see in the plan. Additionally, we perform a threat analysis to determine your business risks. Completing this process allows us to design a managed services technology plan that aligns with your long-term business goals.
Our goal is to reduce your operating budget, free up personnel resources and help you focus on Growing your business, not just managing it. In a sense, we become an extension of your business, and true partner. Because our service plans are based on a flat monthly fee, you now have the ability to budget your IT costs annually. The financial and technical risks in our relationship are both our responsibility. This fuels our commitment to continuously identify and deliver solutions that improve your efficiencies and reduce downtime - as a true partner should.
Ask about our flat-rate Managed IT Services for your business. It doesn't cost anything to talk to us and have a Free Assessment performed at your location!