Client Relationship Management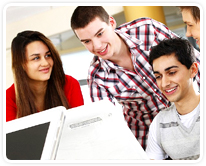 "Top Line" to "Bottom Line"!
Short term results with long range planning.
World Media Customer Relationship Management (CRM) implementation will provide the following benefits:
Clear management focus on critical sales processes
High quality lead generations
Lead Nurturing to Sales Inquiry
More quality sales closes over long term
Accurate Pipeline Visibility
Sales Staff Friendly Interface
Hands on support and training to keep all personnel effectively utilizing the solution.
Our CRM solution will automate business processes to streamline the entire business development cycle. Solid planning for existing processes in place will reduce costs and increase profitability. Additionally World Media CRM will organize and facilite lead nurturing processes that bring a prospect from the "kick the tires" stage to fully qualified prospect. Most importantly we can affect customer satisfaction and loyalty in the sales, marketing and customer service fields.
Request Demo