Approach & Philosophy
World Media Technologies, Inc. was founded on the belief that technology will serve a business marketing effort to the extent that business is willing to plan and implement a strategy.
We constantly strive to deliver comprehensive business and technology solutions that maximize your prior investment in engineering technology with a "leverage vs. create" mindset. This philosophy reduces the losses in prior technology investments maximizing your marketing and IT dollars. Simply stated, we reduce operating costs to free up capital resources, which you can then redirect towards your marketing and revenue goals.
However, we also understand you cannot achieve your primary goals and objectives of growing your business, if you do not grow your bottom line. Our base of services and products are offered to help you leverage your technology to maximize sales opportunities and provide the best customer service you can provide to your clients.
Let's talk! You have nothing to lose and a "World" of information to gain.
Methodology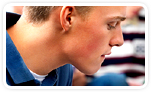 World Media Technologies task team approach creates flexible solutions within fixed budget constraints. Through proven design, software engineering and business process management, our cumulative experience in a broad range of technology sectors has afforded our clients the ability to expand business far beyond original goal sets.

We feel strongly about our committments to our clients and know you will always be in control of project direction. You'll know long before project completion that your technology solution far exceeds your expectations. World Media Technologies backs this commitment up with Service Level Guarantees unheard of in our market place.

If it's worth doing, it's worth doing right!

Start Right. Start right NOW!